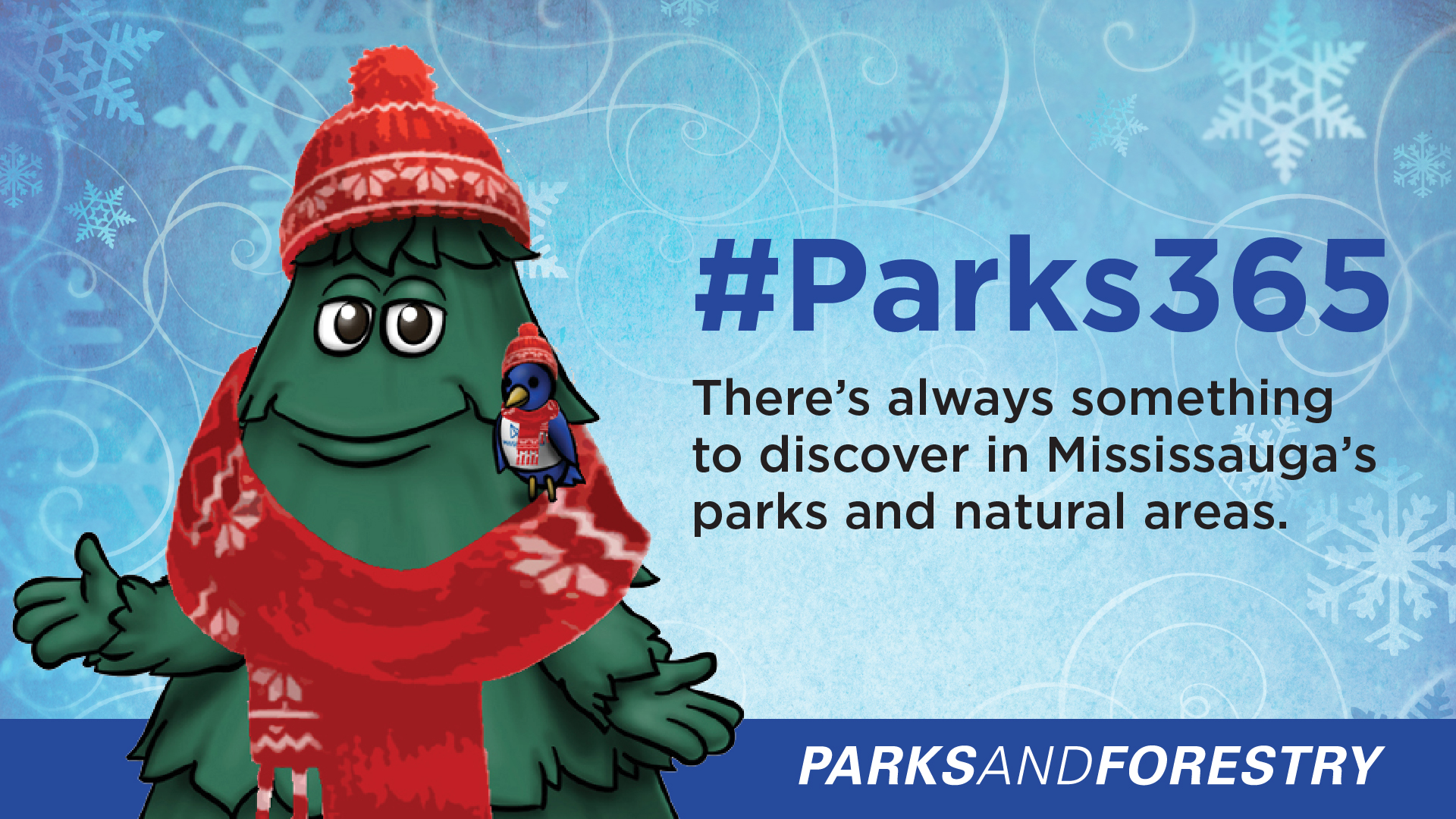 Forrest and Jay are back!
#Parks365 is an initiative of Mississauga's Parks, Forestry & Environment Division to encourage year-round usage and exploration of the City's parks and natural areas. This winter follow our mascots Forrest and Jay on their third annual journey exploring some of the great things that outdoor Mississauga has to offer!
Be sure to visit this page often as we will be updating content throughout the month of December to give you and your family ideas on how to best enjoy our outdoor spaces this winter.